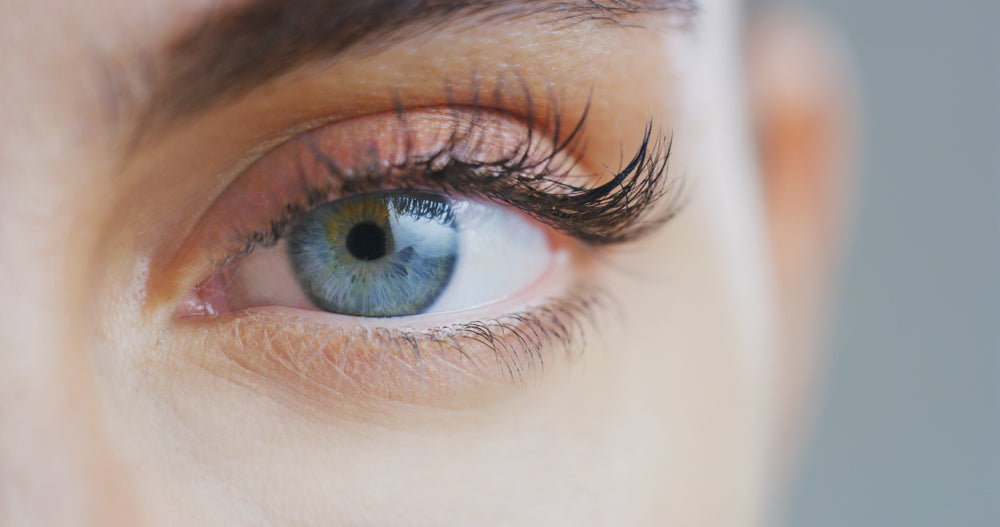 Back to articles
Should You Use Castor Oil on Eyelashes?
If you love the look of long eyelashes and thick eyebrows as much as we do, you've probably heard about castor oil. Castor oil is said to help grow eyelashes and eyebrows like a magical serum. 
A bottle of this unusual oil only costs a few dollars and it promises dramatic results. If you're less than enthused about the state of your lashes or brows then you might be tempted to try it out! However, the jury's still out about it's lengthening abilities, so maybe you're feeling a twinge of doubt. After all, castor oil for eyelash growth is one of those things that sounds too good to be true! 
With some skepticism but also a touch of hope, we delve deep to find the truth behind those castor oil claims. 
What is castor oil? 
Castor oil is a thick oil with a dry yet sticky texture. One of the most unique things about it is that, unlike other oils, it acts as a humectant, which means that it can pull water into the skin.
Like all botanical oils, castor oil is composed of fatty acids. The main one is ricinoleic acid, which is responsible for its unique texture and also imbues it with some anti-inflammatory properties. 
It's a great moisturizing and soothing oil, although its consistency is a bit different from that of a regular moisturizer. 
Does castor oil really grow eyelashes and eyebrows?
Despite the pervasive myth, it turns out that there's little scientific basis or decent evidence to suggest that castor oil can improve lash and brow growth. However, it's also worth noting that, to date, no one has done any extensive scientific studies to actually test castor oil for this. 
Looking at beauty forums and online reviews, we found a real mish-mash of experiences, but no definitive answers. Some users who tried castor oil claim to have noticed real improvement when it comes to their lashes or brows, while others don't see any difference.
It's impossible to quantify the varying self-reported experiences so, unfortunately, these testimonials don't really offer a conclusion. 
There are also very few compelling reasons as to how castor oil could work. Some say it's anti-inflammatory or anti-bacterial, but we dismiss that immediately since other, more potent anti-inflammatory and anti-bacterial agents don't improve lash growth. 
One study suggested that ricinoleic acid might be able to inhibit prostaglandin D2, which is responsible for hair loss in men. However, the study was done with a computer simulation, so it's not even close to being conclusive, not to mention that it's not transferable to lash and brow growth. 
Is castor oil safe for eyelashes? 
Castor oil might not be an effective lash or eyebrow growth serum, but it is totally safe. There's no harm in trying it out, as long as you go about it safely. However, before you take a bath in the stuff, we recommend doing a patch test. As with many other natural ingredients, castor oil does have a slight potential to irritate the skin. 
To patch test castor oil, simply test it for a few days in a row on a patch of skin where a negative reaction will be easy to deal with. You can apply a little to your forearm, neck, or behind your ear, for example. If all goes well, you can try it on your brows or lash line next. 
Keep in mind that if the castor oil gets in your eyes, it may cloud your version a bit. If it stings or irritates your skin at any point, stop using it! Additionally, castor oil can be quite dangerous if consumed, so keep it away from curious pets or children. 
Bottom line 
You can definitely try castor oil for eyelash and eyebrow growth, especially if you want to keep them moisturized (a proven benefit of castor oil that we love). Just remember that it's probably not as effective as some people claim when it comes to improving hair growth. 
You can always use makeup to give your brows and lashes a nice boost! Our Brow Arcade can lend a hand in adding a few hair-like strokes to your brows, while a double-dose of the Cabaret Premier Eyelash Primer and Provocation Mascara will help give the lashes some serious oomph. 
No matter what route you take, we just hope you keep batting your lashes with confidence!
Written by: Vivienne Sabó
Published: September 12, 2021