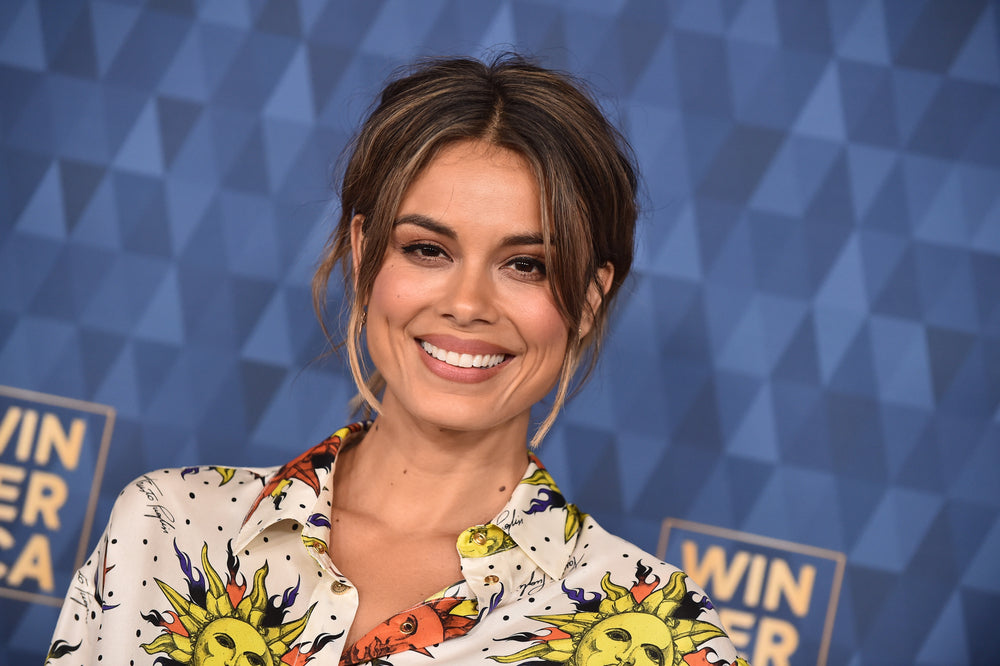 Back to articles
The Baker And The Beauty: The Best Makeup Looks
The Baker and the Beauty might be over, but that doesn't mean we can't swoon over the gorgeous makeup and fashion from the show one last time!
In case you haven't seen it, the series is an adaptation of the Israeli romantic-comedy series Beauty and the Baker. It's a story of a Miami-based baker Daniel Garcia (Victor Rasuk) who falls in love with international superstar Noa Hamilton (Nathalie Kelley), and the pair are an unlikely match to say the least! 
The show will make you laugh out loud, warm your heart, and have you hitting the rewind button, so you can pause to take in every single one of Noa's breathtaking looks (trust us, there are plenty!).
In this article we're reminiscing on all the best makeup looks from the show and showing you how to recreate these fabulous looks yourself. 
Pretty in pink
Noa Hamilton (Nathalie Kelley)
Noa Hamilton is a high-profile model living a jet-set glamorous life, which means the majority of her looks are red-carpet ready. 
At times in the show, Noa rocks a matching pink printed set of pants and a short-sleeve shirt. Her hair is natural and relaxed, adding to the summery vacation vibe of this look.
But did you know that actress Nathalie Kelley is the opposite of her character in real life?
Yes! She is known for keeping her beauty routine simple and natural.
"For me, beauty is health, beauty is how my internal organs are functioning," explains the TV star.
Get the look:
A pinky-nude lip combined with a pop of pink blush highlight Noa's pink outfit and create a super fun and feminine vibe. 
Keep the brows natural (this is the best eyebrow pencil), swipe on some natural shimmery eyeshadow, and finish with a coat of mascara for fluttery lashes. 
Classic French vibes
Noa keeps things très chic throughout the show, especially in the airport scene, by pairing classic dark-wash jeans with a block color shirt and a versatile trench coat. Any French woman following the five-piece French wardrobe would be proud!
She's a frequent jet-setter known for hopping on a plane for international press trips, dodging the paparazzi, and attending glamorous events and parties. But no matter where she's going, she always looks flawless.   
Soft waves in Noa's hair add a relaxed vibe to this look, while jewelry and accessories are kept to a minimum. 
Get the look:
This is one of Noa's more natural, classic makeup looks. Minimal products are used on her skin to create a natural, radiant look. Her eyes are lightly lined for definition and finished with a couple of coats of mascara for extra length and volume. 
Complete the look with lipstick in a neutral tone to complement your natural skin tone. 
Sun-kissed skin
Before we break down this glamorous look, can we take a moment to talk about how Nathalie Kelley's skin always looks like it's GLOWING?!
What's her secret?
She's a big fan of natural beauty and body techniques including Abhyanga (an Ayurvedic hot oil massage), gua sha, and facial cupping. When she's not working, she wears next to no makeup and uses her lip balm to soothe her lips and add a hint of color to her cheeks.
That's it!
But back to this look. What's Noa doing and how can you do it too?
Get the look:
This look is all about sun-kissed skin and a smokey eye. For glowing skin, it's all about highlighting and contouring to emphasize the parts of your face that will catch the light. 
Next, for the perfect smokey eye, you'll need two eyeshadows (a darker shade and a lighter, shimmery one), some eyeliner, and your favorite mascara. Make sure you check your eyes are symmetrical when you're done, and equally smoldering on both sides. 
Finish with a swipe of lip gloss or a muted lip color and you're good to go!
Classical beauty
Piper (Georgina Reilly)
Piper has naturally pale, porcelain skin which adds to her classic, striking beauty throughout the show.
This look is all about keeping things simple and elegant. Less is more ladies. 
Get the look:
Eyeliner and mascara add definition to Piper's eyes here, which are accentuated by the way her fringe draws your attention right to them. A pop of pink blush creates the perfect, English rosy-cheeked look, while a pink-red lip keeps this look classic and feminine. 
This is a perfect day-time look that can be amped up a notch with a bolder lip for the evening. 
Casual glam
Vanessa Sanchez (Michelle Veintimilla)
Vanessa keeps things super sexy throughout the show with this look, but you'd be surprised how little makeup she actually wears. 
Her brows are bold and defined and are the star of the show here. But how can you perfect your brow game?
Get the look:
The best eyebrow pencil for you will depend on the color of your eyebrows and hair. Light eyebrows should go for one shade darker than their hair, while women with dark brows should go one shade lighter than their hair. The key to beautiful-looking brows is all about gradually layering different products on top of each other.
Vanessa pairs her brows with a striking lip in a dark pink tone. The secret to a long-lasting lip color is to always remember to line your lips first, then fill them in starting at the center and working outwards.  
Complete your look with some eyeliner on the upper lash line and a coat of mascara.
Less is more
Natalie (Belissa Escobedo)
You can't help but love Natalie's character—an awkward, lonely teen who's trying to come to terms with her sexuality and figure out how her Catholic parents will react to her coming out.
Although Natalie wears glasses throughout the show which may distract you from her makeup, she actually has some really strong makeup moments that are both natural and effortless. 
Get the look:
Natalie's brows are kept bare and natural here, while her eyes are lightly lined then topped with a hint of mascara for extra oomph. Her voluminous lips are kept simple in a nude-pink shade of lipstick, while her hair is pulled back and accentuates her cheekbones and lengthens and frames her face.  
Keeping it classy
Mari Garcia (Lisa Vidal)
Daniel's mother, Mari (Lisa Vidal), is the natural leader of the family, and tends to take over and be a little overbearing at times!
What we love most about her is her natural glamour no matter where she's going or what she's doing. Her hair is always perfectly curled and never out of place. Her makeup is simple yet stunning. Style and class ooze out of this woman and you can't help but wonder, how does she do it?!
Get the look:
Mari's look is all about allowing your natural beauty to shine through. Her eyes are lightly defined here, while her face is lightly brushed with bronzer to create some definition and glow. Complete the look with your favorite nude lipstick and that's a wrap!
We have loved re-visiting the best makeup looks from The Baker and the Beauty show! The key message here is to work with your natural beauty. The less makeup you use, the more your natural features can shine and work their magic. 
Some screenshots from Netflix were used for visual reference in this blog post
Written by: Vivienne Sabó
Published: September 19, 2021