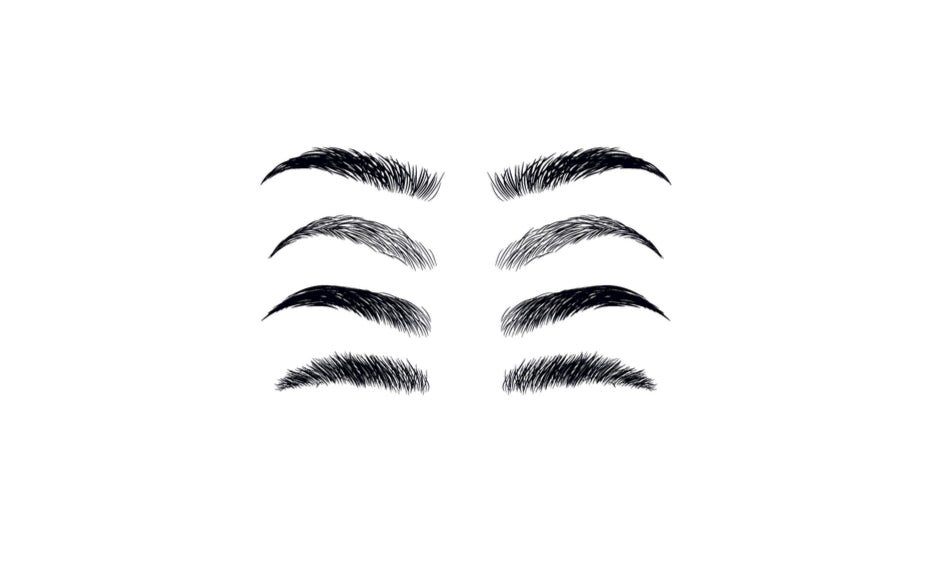 Back to articles
What to do With Your Eyebrows
What's the secret to flawless-looking eyebrows?
Good eyebrows have been making headlines in the beauty industry for years now and show no signs of taking a backseat anytime soon. But with so many techniques and products out there, how do you know where to start when it comes to getting beautiful, natural brows?
In this article we'll be covering everything you need to know when it comes to how to get perfect eyebrows naturally, plucking your eyebrows, and eyebrow treatments. 
Here's what to do with your eyebrows, broken down into simple, manageable steps. 
Eyebrow treatments for beautiful brows
Here are some of the most popular eyebrow treatments, what the process looks like, and why you may want to give them a try.
Threading
Threading originated in India and involves the use of cotton thread to roll over the surface of the skin to drive unwanted hair out of the follicle. It's precise, organic, requires minimal contact with the skin, and involves no nasty chemicals. You can expect results to last for up to two weeks. 
Waxing
Eyebrow waxing uses a thin layer of warm wax over the area of hair you want to be removed. A small strip of fabric is then used to quickly remove the hair. When done properly by a professional, the wax is applied at a temperature that opens the pore and allows the hair to be removed without causing breakage.
Waxing is ideal for anyone with extra bushy brows looking to create a strong, sculpted arch line. An eyebrow wax will usually last a minimum of two weeks before the hair starts growing out again.   
Tinting
Tinting your eyebrows involves using a semi-permanent dye in a tone close to your natural hair color and adding it to your existing eyebrow hair. It's a quick treatment that will create the appearance of fuller-looking, defined brows. Results can last between 1-3 months, this will cut time off your morning makeup routine by eliminating the need for excess products. 
Microblading
Microblading is similar to tattooing and involves a type of semi-permanent makeup used to fill in your brow however you like. Defined, hair-like strokes are created using a needle and brow pigment ink. This will allow you to change the shape of your brows and add more definition wherever you want it. 
Microblading will take around two hours to complete, and can last anywhere between 18 and 30 months.
Top tricks for plucking your eyebrows
Plucking is one of the simplest and most common eyebrow treatments out there, but it shouldn't be underestimated!
If you already have luscious brows, lightly plucking your eyebrows may be all you need to get rid of stragglers. And this is all tweezers should be used for—not to shape your eyebrows. 
Let me share an insider secret with you: one of the best ways to get beautiful brows is to leave them alone!
Another great tip is to wait to tweeze as long as possible, and then get all those stragglers in one go. This way, all the hairs will be on the same growth cycle and grow back at around the same time. 
Don't worry if you've been over-plucking your eyebrows (we've all been there). Put the tweezers down for now and let your brows grow out naturally. Use a brow pencil to fill in any gaps—more on that later. 
How to shape your eyebrows the right way
I'd recommend avoiding doing it yourself. Save up the money you need, and invest in a professional service. It'll be much quicker, and you'll save yourself the drama of it going wrong.
You don't want to spend all that time growing your eyebrows out only to mess them up!
Shaping your eyebrows is more complicated than you may think, and a brow specialist will have a ton of knowledge and should know how to enhance your natural arch line and give you the most flattering shape.  
Avoid getting certain product on your brows
This might be a random fact, but did you know that products like moisturizer, SPF, and foundation can all dislodge your hairs and inhibit growth?
Yes!
Of course, it's difficult not to get these kinds of products on your brows when you're applying them to your face. So when you're done, gently wipe away any product from your brows. Problem solved!
Experiment with eyebrow products
The market is saturated with brilliant eyebrow products from pencils to pens, powders, gels, mascaras, and more. Every product will work differently for different skin types and can help you achieve various results.
So, the first step is to think about what your end brow goals are.
If you want to fill in sparse spots and add some definition, a brow pencil and spoolie brush will work well.
If you're trying to tame your hairs and lightly shape them, a light brow gel might do the job.
And if you have no idea where to start, then experiment with different products. See what you like and what works well with your natural features. Have fun with it!
How to fill in eyebrows naturally
Choose the right shade
There are so many shades of blond and brown, which means you can't always depend on a "one color fits all" kind of product.
Fortunately, the Brow Arcade has four colors to choose from, so you can find the best shade to match your brows!
When testing other products, the best approach is to try out different shades and see what works for you. As a general rule, those with light eyebrows should go for one shade darker than their hair color, while women with dark brows should go one shade lighter than their hair.
If you have cool undertones you should use products with an ashy color, and if you have warm undertones you should use golden-toned colors. 
Draw lightly
Remember, it's easier to add product than it is to remove it, so start lightly and gradually build up from there as needed.
How to brush your brows
While filling in your brows you can brush them in a downward direction with a spoolie to help you spot any patchy areas and fill them in. Brushing the hair down exposes the skin and allows you to draw directly on it. This will give you added definition.
Once you're done, remember to brush your brows back upward!
Add brow gel/mascara
If you're looking to darken the look of your eyebrows, then mascara is the best product to swipe on for a look that is bold but believable. A brow gel should be the final thing you add to your brows. But if you already have fabulous natural arches, mascara might be the only thing you need for beautiful brows.
Complete the look by making your brow bone pop
This is the final step when it comes to perfecting your beautiful brows. Once you're done filling them in and layering your chosen products, you want to make all your hard work pop.
If you really want to spotlight your brows, opt for a highlighter and swipe it just underneath your arches.
For a subtler look, use a concealer one shade lighter than your skin tone. This will still brighten up your brow area but create a more natural look.
And that's how to get perfect eyebrows naturally!
Written by: Vivienne Sabó
Published: July 29, 2021