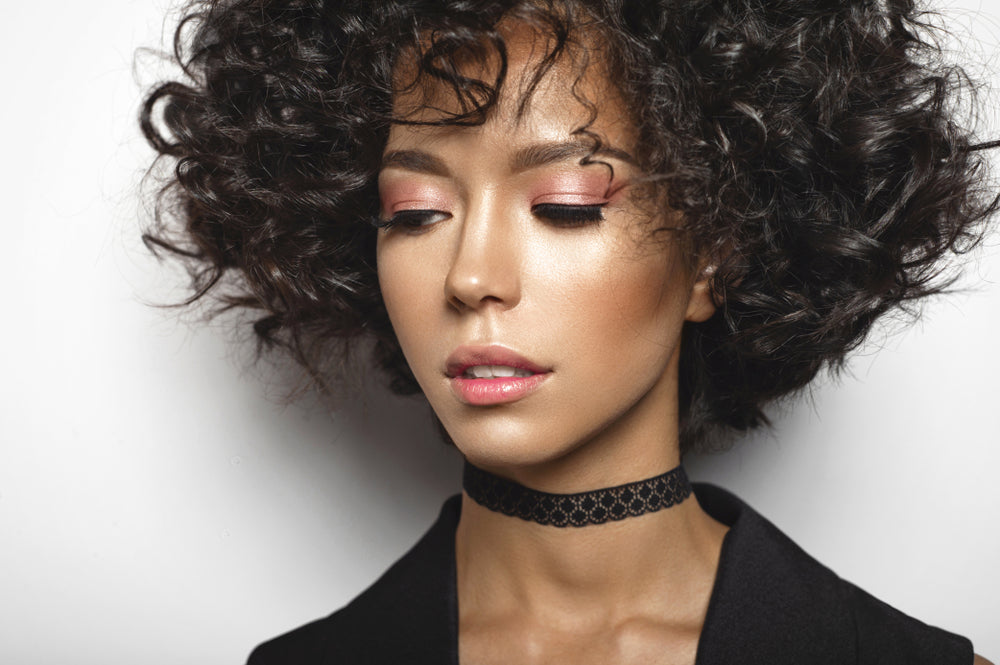 Back to articles
7 Reasons Your Eyeshadow Isn't Working For You
Eyeshadow is one of the most tricky parts of the makeup routine, but it allows you to get the most creative. There are a few common pitfalls beginners often make with their eyeshadow, from having the wrong technique to using the wrong eyeshadow palette. 
We've collected our best eyeshadow tips to help you solve your eyeshadow woes. If you've ever found yourself wondering why your eyeshadow looks dull or why it keeps creasing, we've got some suggestions based on our effortless, beginner-friendly approach to makeup. 
Here are seven reasons why your eyeshadow may not be working for you. 
1. Trying to do too much  
Complex eyeshadow can be beautiful to look at, but it takes a long time to create, especially if you're new to makeup. In French beauty, the goal is maximum impact with minimal effort. This means that we like to use our eyeshadows sparingly to bring out what we already have. 
There's nothing wrong with getting creative and using unusual colors, but most days, it's better to do a "quick look" with just a couple of eyeshadows — a lighter tone on the lid and a slightly deeper tone on the crease to make the eyes pop.  
2. Lack of eyeshadow primer 
If your eyeshadow fades away quickly, settles into creases, or looks dull, chances are you're forgetting to use primer. Powder eyeshadows don't like to stick to bare skin — they need a bit of help to look vibrant and to stay in place. 
When doing your eye makeup, make sure to start with a thin layer of eyeshadow primer, and when you apply your eyeshadow on top, it'll look brighter and last a lot longer. 
If you don't have an eyeshadow primer on hand, you can use a concealer or cream eyeshadow instead. Your eyeshadow may still crease a little more quickly than with a primer, especially if your lids are oily, but it will look much better than if you go without.  
3. Poor eyeshadow shape 
Eye makeup rarely looks great when you layer it on without an action plan, so before starting to put on your eyeshadow, it's imperative to consider eyeshadow shapes. By keeping your eye and lid shape in mind, you can guarantee that you'll apply your shadow in a shape that flatters. 
Shapes to try out
First, consider the basics: darker eyeshadow acts like contour, pushing features back and making them look more hollow, while lighter shadows bring features forward to make them seem larger and more prominent. 
To open up the eye, opt for a classic look with a brighter lid and a darker shade in the outer corner and crease. 

Keeping the lid darker will give you a smoky look that's a little sultrier and also helps de-emphasize a prominent lid. 

The angle of your shadow in the outer corner will also have an impact. You can angle it up more to give the eyes an upturned look or keep it rounded for a softer look. 
4. Using the wrong colors 
From trying to wear blue eyeshadow with blue eyes to attempting to make yellow-gold shadow work against your cool skin tone… it's very possible that your eyeshadow isn't looking good because you're wearing shades that don't flatter your natural coloring. 
Here are some tips to help you choose the best shades of eyeshadow for different eye colors and skin undertones:
For pinkish, cool-toned skin

, avoid very warm yellow or green-based shades, and instead opt for neutral, red-based, or cool tones.  

If your skin is

warm with a yellow undertone

, skip the blue and indigo shades, and try to stick to warmer shades, instead. 

For blue eyes

, orange-based shades like peach, copper, and rose gold are going to have the most impact. 

If your eyes are green

, mauves, bronzes, and red-based browns will bring out your green tones most dramatically. 

If your eyes are brown

, you're in luck! Your eyes are a neutral color, so you can combine them with just about anything. 

Finally, no matter your eye color or skin tone, remember that everyone looks good in neutrals. Browns, smokes, and beige shades (and their metallic versions like gunmetal and champagne) can be used to add depth to the eye without necessarily adding color. 
5. You're "brushing" your eyeshadow on 
Another reason why your eyeshadow looks dull or muddy might be that your application technique is a little off. Even though they're called brushes, you're not actually supposed to brush eyeshadow on to the eyes. 
When you try to apply your eyeshadow with a wiping or blending motion, you end up smudging it as you apply it, which reduces color pay-off and looks messy. Instead, you should always press the eyeshadow on at first, using the side of a flat brush. This way, you can deposit a maximum amount of vibrant eyeshadow directly on your lid! 
7. Not blending correctly
If your eyeshadow looks too harsh or blunt, chances are you're not blending it enough. After you've deposited your eyeshadow, you should always transition to a fluffy brush for blending.
Use it only to blend the areas where you want the eyeshadow to look smokier and less intense, and make sure to take your time with it until everything looks soft and seamless.  
If you want to combine a few different eyeshadow colors, it can help to first dip your blending brush into a transition shade that's somewhere in between the main colors you're using. That middle shade will help the shadows blend easily, without looking muddy. 
Finishing touches 
There are no rules in makeup, only guidelines! Please take our best eyeshadow tips as intended, to make your life easier and help you problem-solve. Our suggestions will help you get the most out of your eyeshadow palettes, but what you create is totally up to you. 
Written by: Vivienne Sabó
Published: August 17, 2021