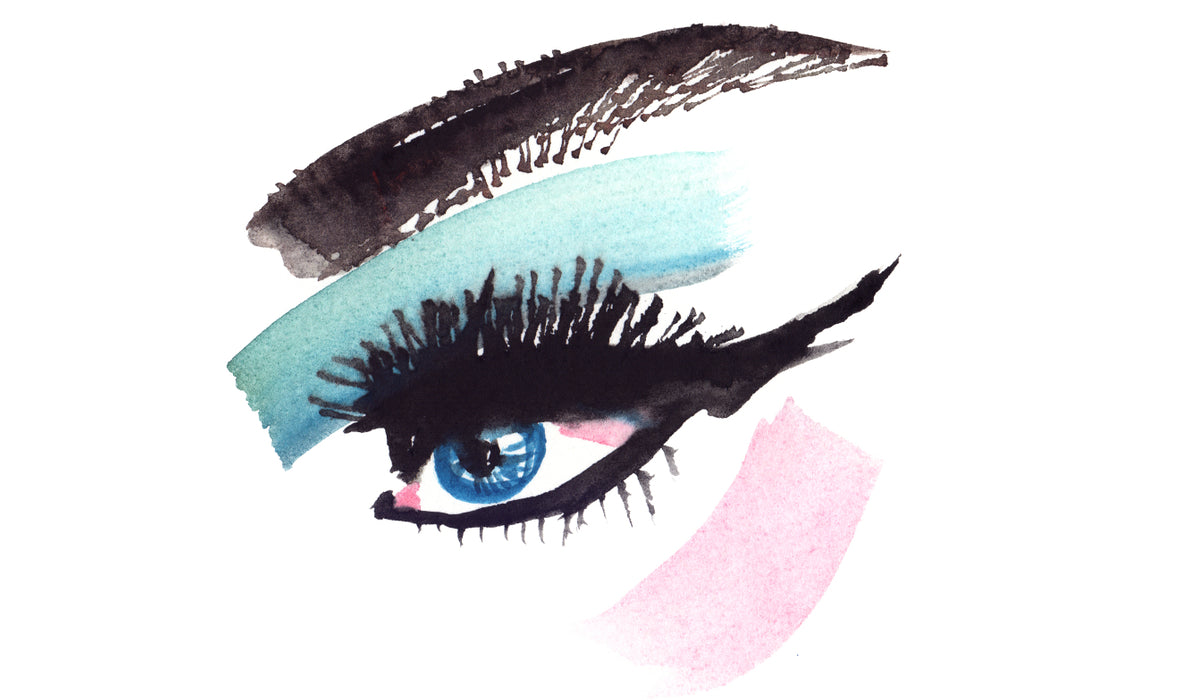 Back to articles
10 Surprisingly Easy Bold Makeup Looks You Can Do At Home
You might be pleasantly surprised to know that bold makeup looks can be simple and easy to create.
A lot of makeup can take time to perfect and recreate. But these easy and fun makeup looks will be like a breath of fresh air. We've searched high and low to bring you the best bold makeup looks that will only add a few extra minutes to your current makeup routine (we're talking ten minutes max!).
Even if you're spending most of your time at home right now, adding something fun and different to your makeup routine might be just what you need. You get to be creative, try out a new look, and feel pampered. And the best part is if you mess it up, there's no one to judge you! Just wipe it off and start again. 
Plus, there's no need to stock up on a ton of extra beauty supplies. The charm of these makeup looks is that so many of them can be done working with the products you already have.
Dig deep in your drawers and vanity case and pull out everything you have. Chances are you'll have a bright eyeliner or bold lipstick or eyeshadow palette in there that hasn't seen the light of day in a while! And now is the time to use it. 
Here are ten easy bold makeup looks to try at home today.
Red carpet ready
Who says you can't get dressed up to the max and look a million dollars when you're not going anywhere?
Makeup was created for us women to have fun, reinvent ourselves whenever we please, and feel good. 
This red carpet look is easy to do, requires just a small amount of makeup and a ton of sass.
Find the boldest shade of red lippy, a matching lip liner, and a tube of your favorite sexy mascara. 
A red lip combined with fluttery lashes is a classic combo that will never go out of style. 
Wanna take this look further?
Put on the most glamorous outfit you can find, and strut around your house like you are literally walking the red carpet.
Because, why not?! 
Smokey eye with a twist
We all love a sexy, smokey eye—it has to be one of the best eye makeup looks ever invented. And even if you've never tried this look before, it's simpler to recreate than it first looks. 
But today, we're giving you a smokey eye with a twist and a bucket load of drama.
This look focuses on the under-smoke on your lower lash line. 
Top tip: use a combination of chocolate brown and black eyeshadow for this look. Using the two together will create a warmer, more luxurious finish. Really layer the shadow under your eyes to create a rich, sultry look.   
All-over shimmer
To create an all-over shimmery look, you'll just need a few key products. For a simpler look, opt for a neutral color palette. And if you want something a little more fun, pick one color and apply different shimmery and glossy shades on various features.
Use a shimmer-filled highlighter along your cheekbones and below your brows. Choose a gloss to swipe over your eyelids for extra dewiness. Complete the look with a glossy lip. 
And voilà! Let the light catch your face and shine like a diamond all day long. 
Double metallics
The metallic trend is so hot right now. But what's better than metallic eye shadow?
Double metallic eyeshadow, of course!
Pick your two colors of choice. You can stick with classic metallics like silver and gold or make this look even more fun by throwing in a jewel-toned metallic color. 
Apply one color on your eyelids (right up to about 1-2 cm below your brows) and the other to your lower lash line. Don't worry about trying to apply it perfectly—this look is more about letting those metallics work their magic. 
Finish with a coat of mascara. 
Half and half
This bold makeup look is a ton of fun and can be created in a couple of minutes. 
All you need is two different eyeshadow colors that you love, and an eyeshadow brush. 
The brighter the colors, the louder this look will be. 
Remember to use an eyeshadow base on your lids first to help your topcoat stay put and have a more vibrant finish.  
Pretty pastels
This is a gorgeous look, especially for the spring/summer season. 
Choose a bright, punch pastel eyeshadow or eye pencil, and apply it to your upper lash line. If you want a simpler, subtler look, keep your line thin. And if you want to make more of a statement, thicken the line up and even extend it up and out past the outer corners of your eyes. 
We're loving this fresh, minty-aqua shade.
Don't forget to finish your eye makeup with a coat of classic mascara to make your eyes pop. 
Color clash
Clashing colors is not a fashion faux pas. Forget everything you ever learned growing up—the secret to a bold makeup look is often about breaking the rules!
Playing with color is an easy and fun way to create a striking look. For a statement color clash, use two different colors for your lips and eyes. 
For example, shimmery gold eyeshadow and a satsuma orange lip. A cherry red lip and a purple eye shadow. 
The choice is yours. Play with different colors. See what you like and what works best with your skin tone. 
French girl daydream
This play on the classic French look is so simple to do and looks stunning.
It's all about a winged eyeliner with a twist. The twist being, you exaggerate the upper lash line and only draw half of your lower lash line.
Keep the rest of your makeup natural and low-key; tinted moisturizer, some concealer wherever needed, a bit of brow gel, and a hint of blush on your cheeks. And no French beauty look would be complete without some voluminous mascara.    
Punchy pink lip
A bold red lip is a classic choice for making a statement. But why not mix things up and opt for a pop of pink instead?
A bright pink lipstick is fun, feminine, and can be just as dramatic as a red lip. Plus, it'll pair really well with a natural overall makeup look. That means you can recreate this look in minutes!
Don't forget to line your lips to ensure your lipstick lasts all day long. 
Filled-in cat eye
We all know and love a classic cat eye, but eyeliner is fiddly, and it can take a long time to learn how to properly put on eyeliner for this look.
This is why we love a filled-in cat eye for an easy, bold makeup look that anyone can do at home. 
Outline the under and upper eye (including the outer edges). And don't worry, it doesn't have to be immaculate because it won't be the main focus here.
When you're done, fill in your full lid with an eyeshadow color of your choice.
Match your color to your outfit, clash it on purpose, or keep it simple with a subtler shade. It's up to you!
Are you ready to try these easy, bold makeup looks at home?
If you're looking to inject some fun and newness into your ordinary makeup routine, these looks are a great place to start.
The key to creating a stunning makeup look is learning what colors, textures, and styles work with your skin tone and structure and accentuate your natural features. 
There's no better time than now to experiment and try out some new looks! 
Written by: Vivienne Sabó
Published: July 20, 2021