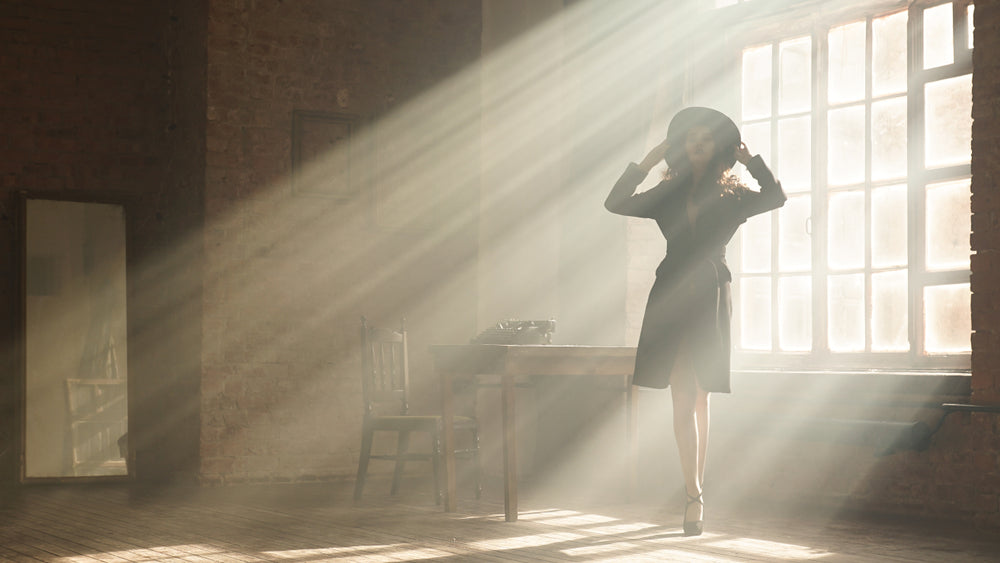 Back to articles
12 French Fashion Statements Parisians Love
Do you love Parisian style and want to know how to create the perfect French fashion statement? 
French women are known for their impeccable, timeless style. Paris street style is effortless, chic, classic, and subtly sexy. The French have mastered the balance between looking dressed up while remaining laid back.
Basics are mixed with one statement piece, so nobody ends up looking overdressed. Fashion in France is about clean lines and simplicity. 
Want to know the best thing about Parisian style?
It values comfort.
We don't mean heading out the door in sweatpants and sneakers, but French women will never wear something that isn't comfortable. For example, ballet flats are still chic and look great — comfort and quality are just as important as a piece's aesthetics. 
Don't you love that?
Ditch those heels you can't walk in and those jeans that are so tight you feel like your circulation is cut off. It's time to do what the French women do and get comfortable while perfecting the Paris look. 
Here are twelve French fashion statements that Parisians love.
1. Sophisticated sunglasses
No Paris look is complete without the addition of a sophisticated pair of sunglasses. Parisians favor big, bold style frames over slim ones. 
It doesn't matter if the sun is shining or it's the middle of winter — sunglasses are a must. They add cool points and help you channel the strut that Paris fashion week is renowned for.
When in Paris, always wear sunglasses. Forget about what others may think; after all, French women never worry about such thoughts.
2. Mindful minimalism
Nobody knows Parisian style quite like Coco Chanel does. When it comes to any outfit, minimalism is key. Less is always more. 
That means build most of your outfit up with simple basics: a plain white t-shirt, a tailored pair of black trousers, a white button-down shirt, a strappy camisole top, a classic trench coat or blazer. 
"Before you leave the house, look in the mirror and take one thing off." - Coco Chanel
If you want to wear a statement piece, then stick to one, like an amazing scarf, handbag, or a pair of shoes. This will help streamline your look and keep it refined and elegant. 
When it comes to jewelry, the rule is to keep it simple and don't wear more than three delicate pieces. 
Minimalism is the secret to everyday Paris street style.
3. Casual glam
Paris outfits are renowned for being sophisticated with a hint of imperfection. And the secret to this is mixing casual pieces with more glamorous evening pieces. 
A pair of jeans can be mixed with a silky, lace camisole top or a pair of jewel-encrusted sandals. A lovely printed dress might be paired with some old biker boots. A pencil skirt paired with ballet flats instead of traditional heels.
Fashion in France isn't about perfection, whether it's your outfit or your hair and makeup. So when in doubt, mix things up.   
4. The I-woke-up-like-this look
When it comes to makeup, French women are all about highlighting their natural beauty.
A good face cream, some SPF, a touch of brow gel, a coat of mascara, a pinch of blusher, some tinted lip balm, and you're Paris ready. 
Remember to keep things relaxed. Go for simple eyeliner looks. Instead of perfectly straightening your hair, try for a natural wave and add a little texture. Classic colors are preferred over anything "in-your-face." And opt for dewy, matte textures instead of shiny ones.
5. Hardly-there handbags
No Parisian wardrobe is complete without a good quality leather handbag. This can be a quality faux leather too. French women strive to look chic rather than rich, which means avoiding big, recognizable logos. It's okay to keep it subtle.
Work with your budget, and invest in something that is small enough it can be hand-held but not too small that you can't fit anything in it!  
6. Have your cake and eat it: style & comfort
French-style clothing prioritizes comfort but doesn't compromise on style. It's the best of both worlds. 
So, if you can't walk in heels all day without hurting your feet, leave them at home! Most Parisian women prefer classic loafers and ballet shoes as their footwear of choice, or a low block heel.  
Cardigans are another French wardrobe staple, in a neutral color and high-quality fabric like wool, cashmere, or angora. Pair over a basic t-shirt or silk cami — you'll feel oh-so toasty and comfy.  
A plain t-shirt in white or light gray is also a must-have item. Pair with a blazer or some high-rise straight jeans for an effortlessly chic look. Be sure to choose t-shirts made from 100% cotton (organic is best) — it will feel soft against your skin, and the quality will show.
7. The modern vintage look
If you don't yet have a classic tailored blazer, you'll want to add one to your wardrobe to perfect the Paris look.
The great thing about a blazer is it goes with just about everything. Wear it with a basic t-shirt, a pair of jeans or tailored trousers, and even a mini dress. French women prefer an oversized blazer that looks like it came out of a man's closet. Better yet, raid your partner's wardrobe and see if there's one you can borrow! 
8. Laidback silhouettes
Leave your skinny jeans and body-con dresses at home, ladies. Parisian style is centered on a more relaxed silhouette. Think A-line dresses, straight leg jeans, and oversized outerwear. 
If you opt for a tight pencil skirt, then pair it with a loose-fitting top to balance your look out. French women express femininity with masculine-inspired silhouettes and laid back shapes. Nothing should ever be too tight or fitted.  
9. Timeless outerwear
Always inspired by the philosophy that less is more, Parisians splash their cash wisely. They'll save up and make investments in key pieces that can be worn over and over again.
One of the most important pieces for any Parisian wardrobe is timeless outerwear: trench coats, biker jackets, bombers, and blazers. 
If there's one item you must own, it's a chic long beige trench coat. And given the unpredictable weather in Paris, you'll certainly make the most out of it.
Before making any purchase, ask yourself if this will be something you wear for the next few years. If the answer is yes, you're thinking like a Parisian. 
10. From day to night: the little black dress
The little black dress is a classic piece for any woman's wardrobe worldwide. But Parisians love wearing that LBD day or night. In the day, they'll pair it with sneakers or some ballet flats with a loose blazer on top, and at night they swipe on some bold red lipstick and some voluminous mascara for a sexier look. 
When it comes to the shape, stick to what is most flattering for your figure and something you feel comfortable in. It can be short or long, and with or without sleeves or straps. 
11. Head to toe neutral tones
When it comes to color, neutral tones are your friend. Head to toe monochrome looks are part of everyday Paris street style — it's all about discretion. 
Neutral tones include white, black, beige, camel, navy blue, gray, and khaki. The great thing about neutral colors is they can easily be mixed and matched with other pieces in your wardrobe. 
As a general rule, no French outfit will have more than three colors.  
12. It's not what you wear; it's how you wear it
There's a reason why Parisian style is so simple yet chic. It's less about the actual clothing you wear and much more about how you wear it. French style is all about how you mix and layer pieces together, the way you carry your handbag, your posture, and the way you smile.  
So the secret to French beauty isn't about being a slave to the latest trends, but more about finding your unique style and wearing pieces that flatter your figure. 
And the most important thing to remember about making a French fashion statement?
Have fun with it!
Written by: Vivienne Sabó
Published: April 06, 2021