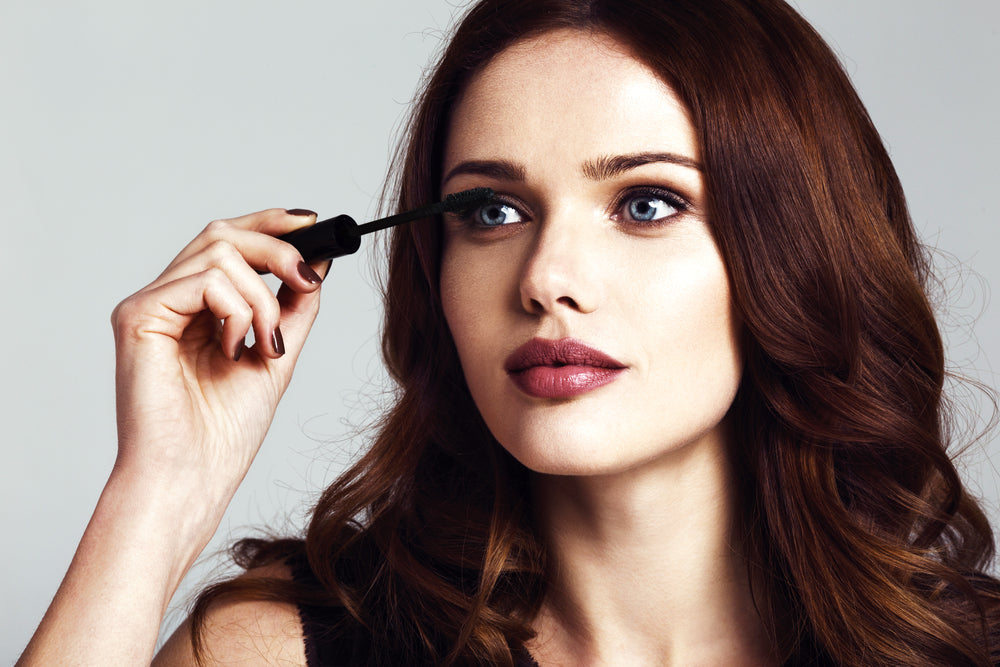 Back to articles
How to Pick the Perfect Mascara for your Lashes
We are all born with a different set of lashes and this is a wonderful thing. But have you ever wondered how to pick the perfect mascara for your lashes?
Working with what you're already blessed with is the secret to making the most out of make-up. 
You might think you can choose any old mascara, and you'd be forgiven for being overwhelmed by the thousands of different options out there. But the mascara formula you choose, the brush shape, and the way you apply it can all have a dramatically different effect on your lashes. 
If that sounds like a lot of effort to figure out, don't worry, it's not. 
We've put together this simple guide on how to pick the perfect mascara for your lashes.
Say hello to long, lush lashes all day, every day! 
The perfect mascara for beginners
First up, regardless of how old you are, it's never too late to start using makeup. And if you are a beginner, mascara is one of the easier products to add to your daily beauty routine. But if you find yourself not knowing where to start, don't panic. 
Ask yourself if you want regular mascara or waterproof mascara? 
Waterproof mascara is good for hot and humid climates when you know you'll be working up a sweat, or you're attending an event where you know you may cry (funerals, weddings, etc.)
For all other occasions, regular mascara is probably the best option. It's easier to remove at the end of the day and will be kinder to your lashes. Try our Classic French Mascara, which is perfect for creating a natural everyday look.
The best mascara for short lashes
Women who have naturally short lashes may instantly reach for extensions and false eyelashes. But there's a lot you can do to increase your lash length with a good mascara and wand, and some insider techniques.
Before applying mascara, always brush through your lashes. This helps spread them out and allows the mascara wand to coat each individual lash, giving you maximum coverage and length.
Next, always twirl the mascara wand when removing it from the tube. Avoid pumping it because this can lead to clumping!
Finally, move the wand in a zig-zag motion from the root of your lashes all the way to the tip. This will help you coat each lash evenly and make the most of your short lashes. Don't forget to coat all sides of the lashes (above and below) because this will create the illusion of more length and volume. 
The best mascara for volume
French women have become well-known across the globe for their dramatically sexy eyelashes, with tons of volume. Although they're known for their effortless style and minimal makeup, leaving the house without a swoosh of mascara would be a faux pas. 
But how do you achieve this look without relying on falsies? 
It's all about the prep and technique. Brush your lashes, use a primer if desired, then apply your chosen mascara. Use a couple of coats to create a thicker, more dramatic look. 
For French-style lashes that last all day, we love the Provocation Instant Volume Mascara. It's smudge-proof, long-lasting, and promises that volume you've been searching for. 
The wand you choose to apply your mascara will affect your end results greatly! A mascara wand with short, rubber bristles (like the one pictured above) is perfect for a classic clean finish with just the right amount of lengthening and thickening. The Cabaret Première mascara boasts a petite wand that coats every lash for the perfect amount of volume.
Another way to achieve voluminous lashes is to try a tubing mascara. These contain polymers that wrap around your lashes, which also prevents smudging and flaking. Plus, it makes removing your mascara a breeze, because these "tubes" just slide off with some warm water and a little pressure. Say au revoir to scrubbing your face until it's red and raw.
The perfect mascara for that extra fluttery look
If you're looking for the perfect mascara trend right now, it's the extra fluttery lash look. 
This is a dramatic look perfect for those of you who like to experiment and play with new beauty trends. 
Choose your favorite mascara (darker shades will have a more striking effect) and wiggle the wand from root to tip, gently fanning your lashes out as you go. This is really fun to play with at night. And because it's such a bold look, you can keep the rest of your makeup low-key and natural. 
The best mascara for sensitive eyes
Many women find that they have sensitive eyes, which means finding a mascara that doesn't irritate them can be challenging. Things like dust, allergies, and wearing contact lenses can all lead to increased sensitivity. 
But you don't have to tolerate stinging and streaming eyes throughout the day. You can simply choose a mascara that is kinder to your skin.  
It's a good idea to experiment with different mascaras and see which one is easiest to remove at the end of the day. Having to scrub your skin vigorously will worsen the irritation. Try out different brush types to see which works best for you. 
When it comes to the application, avoid applying mascara directly at the root of your lashes. Start slightly above this point so you're further away from your eye. This can really help reduce any irritation. 
The best mascara for straight lashes
Remember, there's no such thing as bad eyelashes. 
So for those of you with straight lashes looking for more curl and lift, we want you to know that your lashes are already beautiful the way they are. But on those days when you're looking for more of a pop, here's what you need to know.
An eyelash curler is your best friend. Opt for a wide clamp curler if possible, as these work well on flat lashes. A heated lash curler can also be effective—use a hairdryer to heat it for a few seconds. Always test it on the back of your hand to make sure it's not too hot before going near your eye area!
Next, use an eyelash primer. This will help keep that curl and lift you've just created in place.
Finally, top this off with your chosen mascara. Some mascaras contain film-forming polymers which help maintain the curl of your lashes for longer. Another option is to go with waterproof mascara because it's drier than regular mascara, which means it retains that curved shape better.    
And that is how to pick the perfect mascara for your lashes, no matter what shape or texture they are.
Written by: Vivienne Sabó
Published: December 29, 2020