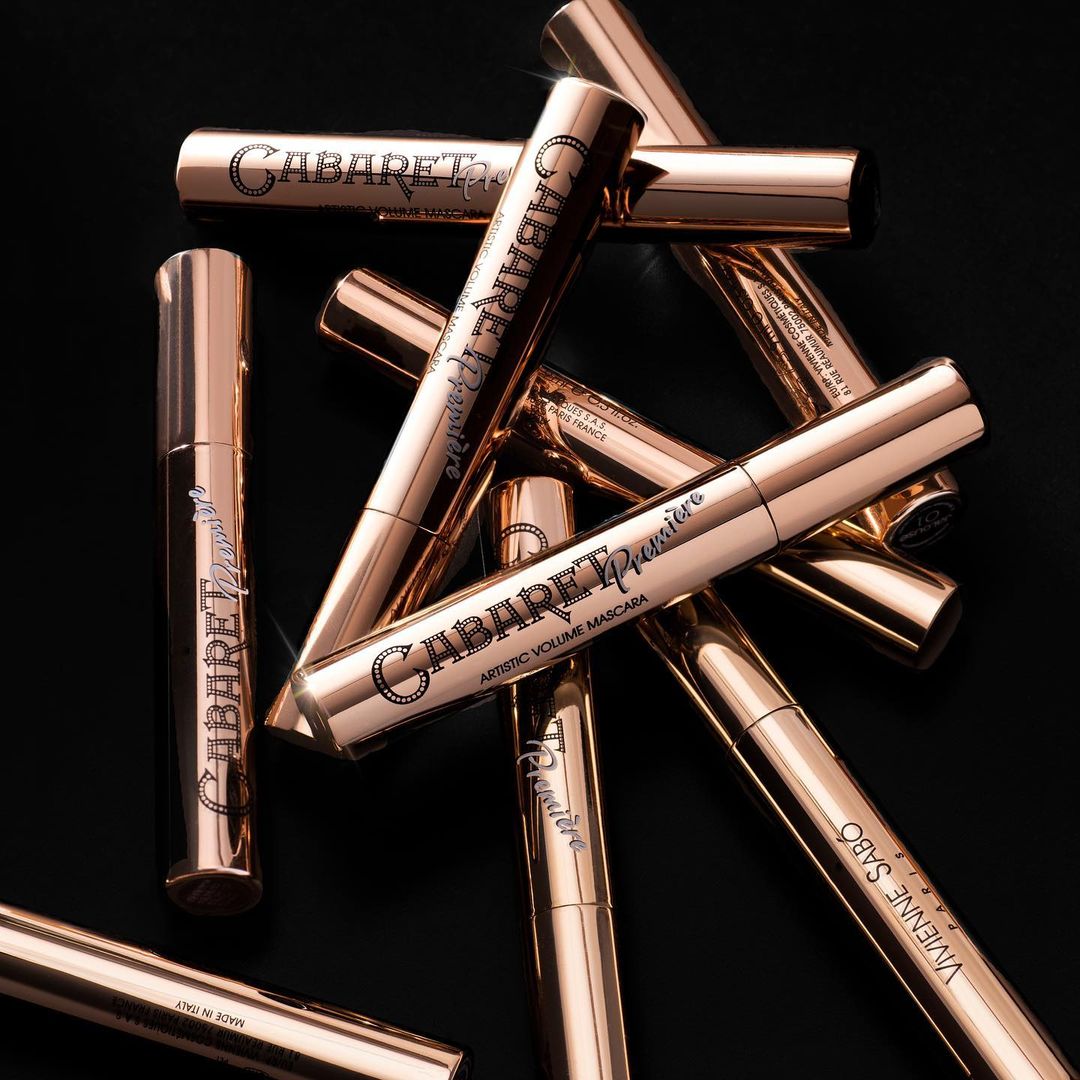 Back to articles
Mascara That Replaces Lash Treatments
What's the first thing you notice about someone you meet for the first time? 
It's usually their eyes, right?
Our eyes are the window to our soul. So it makes sense that we want our eyes to look beautiful and full of life and energy.
And there's no better way to give your eyes a pick-me-up than a swipe of your favorite mascara. It's quick, simple, and fuss-free. Just one coat can frame your eyes and totally transform your face.
It's no wonder so many women swear by a simple coat of mascara before leaving the house.
But with thousands of different mascaras to choose from, along with copious new lash treatments, how do you know which one to choose?
Each of them promises to give us the curl, volume, length, and definition we're after. But chances are, if you're here, you're still looking for that one amazing mascara or treatment that delivers everything it promises.   
Why we prefer mascara over lash treatments
Can mascara actually replace lash treatments?
There's no arguing that lash treatments are innovative, but are they really worth the time, money, and effort involved?
Eyelash extensions, lifts, and tints might initially appear to be a better option than mascara, but it's important to fully know what you're signing up for. 
For example, did you know a lot of the chemicals involved are not FDA-approved? 
Just because lots of people get lash treatments, it doesn't automatically mean they're safe. It's always important to do your own research and know what you're putting near your eyes. 
Plus, the actual lash treatment is just the beginning. You've then got the wonderful job of maintaining your lashes, which can be incredibly time-consuming. 
You have to be sure to use an oil-free eye makeup remover and be extra gentle with your eyes. Chances are you'll need touch-ups along the way, which can gradually push up the cost. 
What about false lashes?
Although they're less invasive, there's no getting around the fact that you're putting glue near (and probably in) your eyes! And the process of gluing the strips to your lashes is so fiddly and awkward. Don't get us started on the fact that they can often be found halfway down your face by the end of the night. 
If you ask us, there's still no better way to accentuate your gorgeous eyes than some trusty mascara. 
There's something so therapeutic about gently gliding the wand over your lashes and being totally present in the moment. 
Like they say, if it ain't broke, don't fix it. 
Meet the Vivienne Sabo Provocation instant volume mascara
Have you met our Provocation mascara yet?
This is the only mascara you need to replace all lash treatments. Say bonjour to length, thickness, and volume that last all day! This is a big secret to effortlessly chic French beauty.
This amazing mascara is lightweight, clump-free, and smudge-proof, giving you naturally full, fluttery lashes that will transport you from day to night. 
The best news? It's incredibly easy to apply. The petite wand is easy to hold and meticulously coats every lash. 
Don't deny yourself the pleasure of sweeping this beautiful wand through your lashes. Dip your wand into the dispenser, and you'll find it always comes out with the perfect amount of product—no need to wipe off any excess. 
Watch as the glossy black pigment defines and elongates your lashes with just one coat. It's the perfect consistency that allows you to add a couple of coats if desired without getting crunchy, but doesn't take a lifetime to dry either. 
When you're done, sit back and admire your work and beauty. This is all you.
Without a doubt, this is the best mascara for lash lift that has no limits.
And at the end of the night, it's just as easy to remove without damaging your lashes. 
Plus, Vivienne Sabo mascara is 100% cruelty-free—our products are never tested on animals. 
Try our Provocation mascara today and experience the magic of mascara again. Make life even simpler, and subscribe to get a new tube of this gold dust delivered every few months right to your door at a discounted price. 
Our top tips for getting the absolute most out of your mascara
There are a few insider secrets that will really help you add the next level of drama to your lashes.
First, an eyelash curler is your best friend. Just a few seconds on each lash line can really lengthen and open up your eyes before you go near your mascara.
Secondly, consider using a lash-plumping primer to coat your lashes before applying your favorite mascara. This helps to condition, strengthen and increase the length of the lashes. By the time you layer on your mascara, your lash game will skyrocket.
Third, avoid pumping your wand. There's no need to do this, and it's probably one of the biggest mascara myths out there.  
And finally, try and add more product to the root of your lashes, and less as you work your way out to the tips. This will add to that voluminous, feathery, full-lash look that looks incredible on every woman. 
Ditch those lash treatments today and make way for more mascara!
Maybe you haven't been able to get your favorite lash treatment recently, or you can't stand the idea of getting a lash treatment, but you're searching for the same results! 
Either way, Vivienne Sabo mascara is the best mascara for the lash lift, length, and volume you're craving. 
We're just not ready to ditch our trusty mascara for complicated treatments that sap the fun out of makeup. If you're not either, treat yourself to a tube of Vivienne Sabo Provocation mascara today, and enjoy the magic of mascara.
Written by: Vivienne Sabó
Published: June 30, 2021