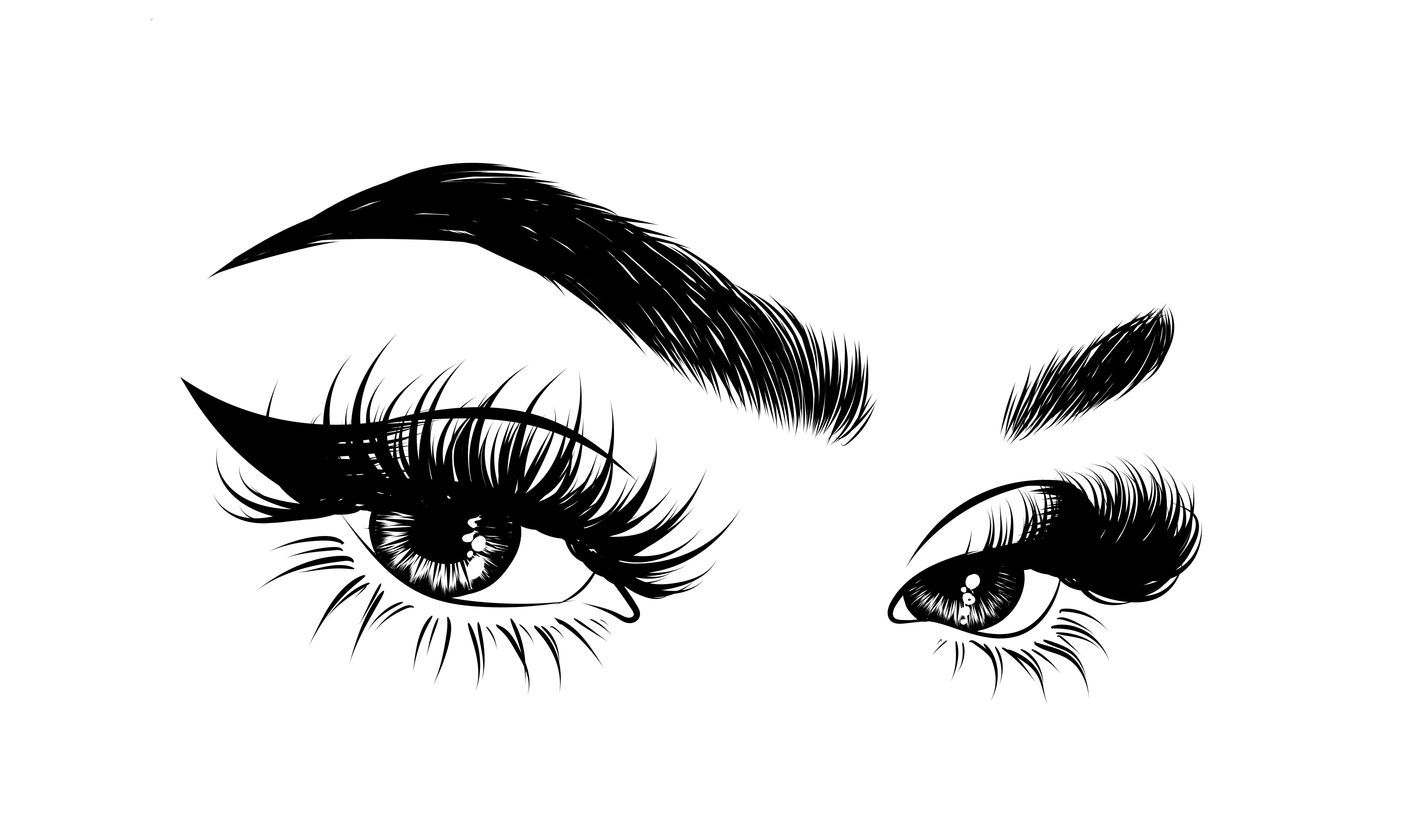 Back to articles
Using Mascara on Lash Extensions
Maybe you've got your very first set of lash extensions, or perhaps you're thinking about getting some. But you're wondering, "can you put mascara on lash extensions?"
Great question.
And if you're going to invest money in lash extensions (along with sitting still for that long), you want to make sure you're taking care of them the right way. 
Don't worry, we've got you covered. In this post, we'll be answering all your burning questions. By the end of it, you'll be a lash extension and mascara pro. 
Can you put mascara on lash extensions?
So, should you wear mascara with eyelash extensions? Or is it a total no-go?
You can wear mascara on lash extensions. When your lashes are fresh, you won't have a huge need for mascara, but towards the end, you may want to reach for it!
That being said, if you prefer to wear mascara with your lash extensions from the start, you can definitely do so!
Estheticians recommend to avoid applying it to the base, as this can create a clumpy look. So keep it to the tips, and you'll be golden.
It's worth pointing out that if you're opting for volume lashes (the 2D, 3D, or custom-made fans), you probably won't need mascara. Adding it will likely cause the fans to close and ruin the effect.
Why wear mascara with lash extensions?
Mascara will help darken and add volume to both the upper and lower lashes. 
Synthetic lashes are thicker than your natural eyelashes, whereas silk extensions taper out at the ends. Mascara helps give you that extra impact all the way to the tips — perfect for a more dramatic look.  
Many women also choose lash extensions that match their natural lash color. Adding a darker shade of mascara allows you to deepen the color as you like. 
And like we mentioned above, when your fake lashes are on their last legs and begin to shed, you can fill in the gaps with mascara. They'll look as good as new!
Which type of mascara should I avoid?
Be careful; if you use the wrong kind of mascara, you'll ruin your lash extensions. 
Here's what to avoid:
Waterproof mascara
Waterproof mascara is designed to stay put through extreme conditions. You know, like thunderstorms and balling your eyes out on your wedding day. It's great when you need it, but it's a no-go when it comes to lash extensions. 
It can make your lashes brittle, and it's extra tough to remove. You need an oil-based makeup remover, which can pull off flares, sometimes your lashes, and the glue holding your extensions in place.  
Tube mascara
Although tube mascara can be removed with water, it's not suitable for lash extensions.
Why?
Because it will stick to them like glue, and water will not be sufficient to get them off once that happens.
Fiber mascara
Like waterproof and tube mascara, fiber mascara is also difficult to remove. Plus, the purpose of fiber mascara is to add length to your natural lashes. If you've got extensions already, you probably don't need it. 
Mascara you can use with extensions
Oil-free mascara is best for lash extensions. That means the best mascara for lash extensions is a water-based formula. This is the only safe choice and will keep your lashes in tip-top condition. And it's perfect for all types of falsies. 
If you have sensitive eyes or wear contact lenses, opting for an oil-free mascara is always the best choice. This will prevent unwanted irritation.  
What you want is a mascara that glides flawlessly across your lashes and comes off with minimal effort at the end of the day. 
When it comes to consistency, you want a mascara that is not too thick or too dry. A thick mascara can cause tension on the lashes, tangling, and clumping. 
Choose your brush wisely, and make sure it doesn't grip your lashes too tightly. 
How to safely remove your makeup when wearing lash extensions
Choosing the right mascara isn't the only thing to consider. If you choose the wrong makeup remover, you can still end up damaging your lashes.
There are many makeup removers and cleansers that contain oil, which you don't want. A water-based product is what you're after here again.
The best way to remove your makeup while wearing eyelash extensions is to use a water-based wipe or lash shampoo with a charcoal brush. Avoid cotton pads or balls because they may get lint on your lashes!
Remember, when you take care of your lash extensions and keep them clean, they'll last longer and look better. So it's in your best interests to pick the right products and treat your lashes with the love they deserve. 
Written by: Vivienne Sabó
Published: March 30, 2021