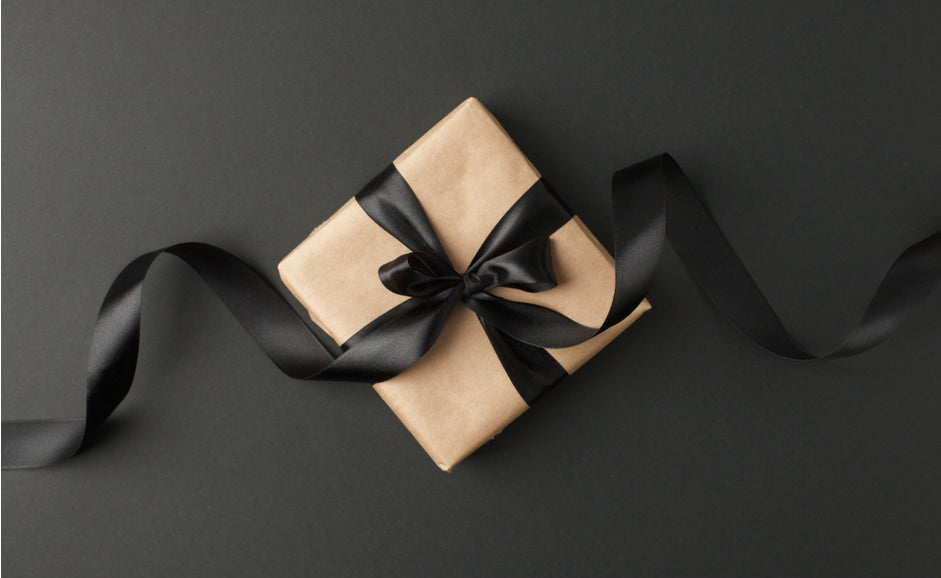 Back to articles
The Best Makeup Gifts to Give to a Friend
If you have a friend or loved one who loves makeup, it only makes sense to buy them a makeup gift. The best gift is one that'll be used, after all. 
When buying gifts for makeup lovers, you still have to put a bit of thought into your purchase. Some products, like foundations and concealers, require very precise color matching, so they can't be bought on a whim. That's why we've put together this gift guide with the best makeup products to give as gifts, whether for small occasions or for bigger celebrations. 
We've put together a range of beauty gift ideas, including simple crowd-pleasers and thoughtful bundles. With the help of our list, we know that your friend will love what you give her! 
Vivienne Sabó Mascara
Mascara is a universal makeup gift that's always appreciated. It's an unskippable part of every makeup routine, but it's also one of those products that have to be replaced frequently, so you know that your gift will serve its purpose. There is zero chance that it will sit in the makeup drawer unused! 
When choosing the best mascara for your friend, consider her tastes. Is she the kind of person who leads an active life and needs waterproof mascara? Maybe she likes a dramatic look, in which case our Provocation mascara will give her lashes instant volume. On the other hand, if she keeps things subtle but defined, the Cabaret Première is a classic choice that keeps the lashes full yet separated. 
You can even give her a mascara gift set with a few different options, so she can customize her look based on her needs for any specific day. 
Matte Constance Lipstick
Lipstick is the kind of beauty gift that requires a bit more consideration, but it also means that it can be very thoughtful. If you just pick a color at random, chances are your gift may not land too well.
However, if you make sure to select a lipstick that will suit your friend's personality and aesthetic, nothing could make her happier. If she has a more natural, polished style, then a nude lipstick will work best, while if she's a classic beauty with a fiery side, opt for a red. 
If you're still not sure, check out our guide to the meaning behind different lipstick colors, which will surely point you in the right direction. 
Feutre Fin Eyeliner
Like mascara, eyeliner is another staple that gets used up with some regularity and needs replacing fairly often. Whether liquid liner is one of your friend's staple looks or it's something she's still working to perfect, the Vivienne Sabó Feutre Fin eyeliner is a wonderful makeup gift. It offers the precision that makeup lovers crave but it's easy to use so even those new to makeup will quickly get the hang of it. 
Brow Arcade Eyebrow Pencil
Eyebrow pencils might not be as glamorous as mascara or lipstick, but they're still an important part of the makeup routine. For that very reason, the Brow Arcade certainly deserves a spot on our list of makeup gifts for her. 
We think it works best as a gift for a friend that is very pragmatic and doesn't care about sentimentality as much. It's a good makeup gift that she'll be sure to use. Just make sure to select a shade that's a touch lighter than her hair color but with the same undertone. 
Le Grand Volume Lip Gloss
Lip gloss is perfect for days out with its fun and playful look, making it an excellent summertime gift! And if you have a younger friend or family member with a playful style or who's a little newer to makeup, lip gloss makes for the best makeup gift. It doesn't have the intensity or maturity of lipstick. Instead, it gives the lips a youthful sheen without much color, so it's the kind of makeup product that parents will also approve of easily. 
Cabaret Première Mascara Primer
What do you give to makeup lovers that seem to own everything already? We think the Cabaret Première primer is a great choice, especially for lash enthusiasts. A lash primer helps to build a base layer of length and volume, so the lashes look extra dramatic. Most importantly, it's the one product your friend probably doesn't have in her arsenal yet! 
Makeup gift bundle
Individual items work well as "just because" gifts for makeup lovers. However, when there's a special occasion and you need to impress, a large, customized makeup gift set can be a wonderful gift. The key to creating a gorgeous beauty bundle is to pair products that make sense together. 
For an eye-focus, put together a set of eyeliner, mascara, mascara primer, and maybe even an eyebrow pencil. 
 For a lip set, give your dear friend lipstick, gloss, and lip liner. 
You can also customize a French beauty set with beloved staples, like red lipstick, a liquid eyeliner, and volumizing mascara. 
Make sure to package everything nicely, and even consider putting it all in a makeup bag, which will become another part of the gift. 
Makeup subscription
A makeup subscription is one of the best makeup gifts we can think of, which is why we've saved it for last. It's particularly useful if you'd like to give something to a friend who lives far away and that you don't get to see often. 
Pick a product that you know is a staple for them, like mascara, eyeliner, or brow pencil. Then, set up a subscription where they can receive a new package every few months, depending on how often they go through the specific item. 
A subscription beauty gift will remind them of you periodically and cheer them up if they're going through a hard time. That's one of the reasons why we have this option available for all Vivienne Sabó products.
L'art de faire un cadeau 
In France, l'art de faire un cadeau  (the art of giving a gift) is cherished. The best gifts are personal and thoughtful. You don't have to spend a lot of money to give something meaningful—you just need to consider the person to whom you're giving a gift. 
For that friend who loves makeup, a thoughtful beauty gift is an easy choice that will show them that you know and love them.
Written by: Vivienne Sabó
Published: April 09, 2021